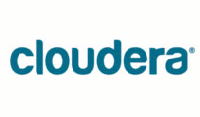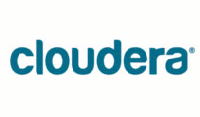 Cloudera Search Training (CST)
Cloudera Search Training is now available in OnDemand e-learning.
$1815.00 USD
Subscription Details:
This OnDemand offering provides you with a 180-day subscription that begins on the date of purchase. While the subscription is active, you will have unlimited access to the course training materials which includes recorded course lectures and demonstrations, assessment components, and hands-on exercise instructions. You will also receive 15 runtime hours of access to the online hands-on exercise environment accessible though web browser. You can start the exercise environment when you are ready to use it. You can stop or pause it when you are done for the time being, then return anytime to continue where you left off. The exercise environment remains accessible until you have used the runtime hours or the subscription period ends, whichever occurs first.
About this Course
Cloudera University's three-day Search training course is for developers and data engineers who want to index data in Hadoop for more powerful real-time queries. You will learn to get more value from their data by integrating Cloudera Search with external applications. Through instructor-led discussion and interactive, hands-on exercises, you will learn to navigate the Hadoop ecosystem.
Who should attend
Developers
Data Engineers
Class Prerequisites
Basic familiarity with Hadoop
Experience programming in a general-purpose language such as Java, C, C++, Perl or Python.
Should be comfortable with the Linux command line
No prior experience with Apache Solr or Cloudera Search is required
What You Will Learn
By the end of this course, you will be able to:
Perform batch indexing of data stored in HDFS and HBase
Perform indexing of streaming data in near-real-time with Flume
Index content in multiple languages and file formats
Process and transform incoming data with Morphlines
Create a user interface for your index using Hue
Integrate Cloudera Search with external applications
Improve the Search experience using features such as faceting, highlighting, spelling correction
Outline: Cloudera Search Training (CST)
Overview of Cloudera Search
What is Cloudera Search?
Helpful Features
Use Cases
Basic Architecture
Performing Basic Queries
Executing a Query in the Admin UI
Basic Syntax
Techniques for Approximate Matching
Controlling Output
Writing More Powerful Queries
Relevancy and Filters
Query Parsers
Functions
Geospatial Search
Faceting
Preparing to Index Documents
Overview of the Indexing Process
Understanding Morphlines
Generating Configuration Files
Schema Design
Collection Management
Batch Indexing HDFS Data with MapReduce
Overview of the HDFS Batch Indexing Process
Using the MapReduce Indexing Tool
Testing and Troubleshooting
Near-Real-Time Indexing with Flume
Overview of the Near-Real-Time Indexing Process
Introduction to Apache Flume
How to Perform Near-Real-Time Indexing with Flume
Testing and Troubleshooting
Indexing HBase Data with Lily
What is Apache HBase?
Batch Indexing for HBase
Indexing HBase Tables in Near-Real-Time
Indexing Data in Other Languages and Formats
Field Types and Analyzer Chains
Word Stemming, Character Mapping, and Language Support
Schema and Analysis Support in the Admin UI
Metadata and Content Extraction with Apache Tika
Indexing Binary File Types with SolrCell
Improving Search Quality and Performance
Delivering Relevant Results
Helping Users Find Information
Query Performance and Troubleshooting
Building User Interfaces for Search
Search UI Overview
Building a User Interface with Hue
Integrating Search into Custom Applications
Considerations for Deployment
Planning for Deployment
Determining Hardware Needs
Security Overview
Collection Aliasing
Click on town name to book
Schedule
This is an Instructor-Led Classroom course
This computer icon in the schedule indicates that this date/time will be conducted as Instructor-Led Online Training.
* This class is delivered by a partner.
Canada
Currently there are no training dates scheduled for this course. For enquiries please write to info@fastlaneca.com.
United States
Jul 11-13, 2017

Online Training

Time zone: US/Eastern

*

Enroll