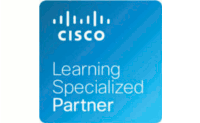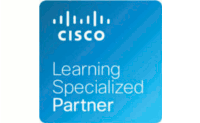 Implementing Cisco Unified Wireless Networking Essentials Version 2.0 (IUWNE)
Student Testimonials
"This instructor is the BEST!!! He used real life scenarios and experience to deliver or emphasize on certain points/topics. Most of all, he took his time and broke down all the essentials bit-by-bit." Biggest Impact from class: "configuring the controllers and importing the plan into WCS-- these labs had a big impact. I was more than prepared for our deployment...the concepts were fully understood from me taking this course."
- Marvin Jones, Ross University, School of Medicine
About this Course
Fast Lane is proud to bring you our cutting-edge Cisco Wireless courses. This course is a true hands-on immersion into successfully deploying a Cisco wireless network, including enterprise applications using Wireless LAN Controllers. Fast Lane is the world leader in course development and delivery on Cisco wireless technology, with years of experience developing everything from fundamental to advanced CCIE Wireless courses. This IUWNE course is no exception, giving you practice on the same advanced lab environments, featuring the latest 5508 Wireless LAN Controllers, Cisco Aironet 3502 access points and provides detailed information on the latest features of controller code 7.0 MR1 (the latest code).
IUWNE is designed to prepare students for the CCNA wireless certification. After completing this course, students will be prepared to design, implement, configure, manage, and troubleshoot Cisco WLAN access points and controllers in a small or medium size business and in a large enterprise. Hands-on labs will also teach students to configure wireless clients and implement WLAN security using Cisco WCS.
Who should attend
Individuals who possess a general networking background and/or have prior experience with the Cisco Internetworking Operating System (IOS)
CCNA® certification-holders
Individuals in engineering support, development test engineering, and other technical areas that may have a need to configure, monitor and troubleshoot connectivity within Cisco wireless networks
Certifications
This course is part of the following Certifications:
Class Prerequisites
Possess a valid CCNA certification or equivalent work experience that provides routing and switching fundamentals
Basic browser navigation knowledge
Basic understanding of LAN, WAN and Internet operation
IP addressing including subnetting
Routing and switching principles
Access Control List (ACL) functionality
What You Will Learn
Create an ad-hoc connection and analyze the communication
Configure a controller and access point (AP)
Convert an autonomous AP to controller-based mode
Install and configure a mobility express wireless controller and AP
Configure EAP-FAST authentication with WPA
Configure the controller and the AP from the WCS interface
Work with the map editor tool
Back up the controller configuration and WCS database
Follow On Courses
Outline: Implementing Cisco Unified Wireless Networking Essentials Version 2.0 (IUWNE)
Module 1: Describe WLAN Fundamentals
Introducing Wireless Networks and Topologies
Introducing Wireless LANs RF Principles
Understanding Radio Frequency Mathematics
Examining Antennae
Describing Spread Spectrum Technologies
Introducing Wireless Regulatory Bodies, Standards and Certifications
Examining Wireless Media Access
Understanding non 802.11 Wireless Technologies and Their Impact on WLANs
The Journey of a Wireless Frame
Design and Site Survey Considerations
Module 2: Install a Basic Cisco Wireless LAN
Understanding Cisco Unified Wireless Network Architecture Basics
Configuring a Controller
Discovering and Associating with a Controller
Examining the AP Operational Modes
Roaming
Managing the Network from the Controller
Configuring and Migrating Standalone Access Points
Module 3 Install Wireless Clients
Using Default Configuration Tools
Describing the Cisco AnyConnect Secure Mobility Client
Understanding the Cisco Client Extension program
Module 4: Implement Basic WLAN Security
Overview of WLAN security
Establishing IEEE 802.11 Security
Centralizing WLAN Authentication
Describing EAP authentications
Managing Authentication and Encryption with WPA and WPA2
Configuring Wireless Security on Controllers and Clients
Module 5 Operate Basic WCS
Introducing Cisco WCS and Cisco WCS Navigator
Navigate Cisco WCS Interface
Working with Controllers from Cisco WCS
WCS: Working with Pre-configured Maps
WCS: Monitoring the Network with Cisco WCS
WCS: Working with CleanAir in Cisco WCS
Module 6 Conduct Basic WLAN Maintenance and Troubleshooting
Maintaining the System
Troubleshooting
Classroom Training
Duration 5 days
Price
Canada:

CAD 3,610

Cisco Learning Credits:

37 CLC
Dates and Booking
Online Training
Duration 5 days
Price
Canada:

CAD 3,610

Cisco Learning Credits:

37 CLC
Dates and Booking
Click on town name to book
Schedule
This is an Instructor-Led Classroom course
* This class is delivered by a partner.