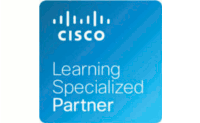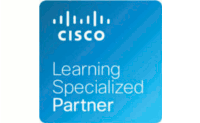 Deploying Cisco Unified Contact Center Express (UCCX)
Course Content
Fast Lane's UCCX training course is a hands-on experience that teaches system engineers and other IT professionals how to deploy Cisco Unified Contact Center Express and Cisco Unified IP Interactive Voice Response (IVR) solutions within a contact center environment. Upon completing this course, you will be equipped with the knowledge of day-to-day contact center operation, including planning, installation and configuration, scripting and troubleshooting.
Who should attend
Cisco Unified Communications system channel partners/resellers, system engineers and professionals currently tasked with deploying and maintaining Cisco Unified Contact Center Express products are ideal for Fast Lane's UCCX training. IT pros deploying and maintaining new UCCX v10.6 technologies are also welcome; this includes products such as MediaSense, Finesse and Cisco Unified Intelligence Center.
Still unsure if you should enroll in this course? Consider Dave's story. Dave was a systems engineer for a prominent corporation in the Triangle area. Tasked with managing programs like MediaSense, Finesse and CUIC, Dave sought a broader knowledge of UCCX to better train his team members and potentially move up the ladder in his company.
Dave signed up for our UCCX course and passed all required modules and labs, and since completing the course, Dave has successfully trained his team how to implement and maintain a full UCCX suite. Furthermore, Dave now has a comprehensive knowledge of Cisco's UCCX system, allowing him to handle more tasks on his plate and perform at a higher level for his company.
Prerequisites
We encourage professionals interested in UCCX training at Fast Lane to have substantial knowledge of internetworking fundamentals, as well as basic IP telephony, Cisco IP phone, Cisco IP Communicator, Contact Center Operations, and Cisco Unified Communications Manager skills. Still unsure if you should enroll in this course? Keep reading below as we detail the ideal candidate for UCCX training.
Course Objectives
Like Dave, by the end of this course, you should be able to:
Provide product descriptions, compatibility, hardware and software options, architecture, and sizing and ordering tools of the Cisco Unified Contact Center Express product suite.
Describe the Cisco Unified CCX script editor, how it is installed and how to implement common IVR scripting techniques.
Provide an overview of Cisco Unified CCX ACD operations to include basic contact center build-up, scripting, agent and supervisor desktop configurations, advanced scripting topics, and reporting.
Describe how to install, configure and use features found in Cisco Unified CCX Premium including Remote Monitoring, Outbound Dialer, Agent Email, Agent Web Chat, and Automatic Speech Recognition (ASR) and Text-to-Speech (TTS).
Describe how to implement and administer the following:

Cisco's Finesse Web-based agent desktop to include call variables, reasons, workflows, desktop layouts.
MediaSense as a recording server.
Cisco Unified Intelligence Center for reporting.

Understand how to maintain and monitor a Cisco Unified CCX system.
Follow On Courses
Outline: Deploying Cisco Unified Contact Center Express (UCCX)
Module 1: Cisco Unified CCX Product Overview
Cisco Unified CCX Product Packages
Cisco Unified CCX Architecture
Designing Cisco Unified CCX
Module 2: Cisco Unified CCX Installation and Configuration
Installing Cisco Unified CCX
Managing Cisco Unified CCX
Configuring Basic Properties of Cisco Unified CCX
Module 3: Cisco Unified CCX Scripting
Installing the Cisco Unified CCX Script Editor
Creating a Basic IVR Script
Prompting and Collecting Information
Accessing an External Database
Making Decisions
Confirming Caller Input
Module 4: Cisco Unified CCX ACD Operations
Implementing Cisco Unified CCX
Scripting Fundamentals for Cisco Unified CCX
Using Desktop Administration
Advanced Cisco Unified Contact Center Express Scripting Topics
Module 5: Cisco Unified Contact Center Express Premium Functions
Using Remote Monitoring
Configuring the Outbound Dialer
Configuring CAD Agent Email and Agent Web Chat
Understanding ASR and TTS
Module 6: Deploying UCCX v10.6 Functions
Implementing Cisco Finesse
Implementing Media Sense Call Recording
Configuring Finesse Agent Email
Configuring Finesse Agent Web Chat
Module 7: UCCX Reports
Using Cisco Unified CCX Reports (Pre-v10.0)
Managing Cisco Unified Intelligence Center (CUIC)
Using Cisco Unified CCX Reports (CUIC)
Module 8: Cisco Unified CCX Maintenance
Using Cisco Unified RTMT
Using the Disaster Recovery System
Labs
Review Cisco Unified CCX Installation
Provisioning Telephony and Media
Using the Cisco Unified CCX Script Editor
Start Your New Script
Prompt and Collect Information from a Caller
Access a Database
Loops, Counters, and Decision-Making
Confirming Caller Input
Configuring Cisco Unified CCX
Cisco Unified CCX Scripting
Using the Cisco Desktop Work Flow Administrator
Advanced Cisco Unified CCX Scripting Techniques
Cisco Unified CCX Reporting (Legacy, Optional)
Remote Monitoring (Optional)
Outbound Preview Dialing
Agent E-Mail and Web Chat (Legacy, Optional)
Spoken Names and Automatic Speech Recognition (Optional)
Deploying Cisco Finesse for UCCX
Implementing Unified CM - Based MediaSense Call Recording
Using Finesse 3rd Party Gadgets
Configuring Finesse Web Chat and Agent Email
Managing Cisco Unified Intelligence Center (CUIC)
Using the Cisco Unified Real-Time Monitoring Tool (RTMT)
Classroom Training
Duration 5 days
Price
Canada:

CAD 3,895

Cisco Learning Credits:

39 CLC
Dates and Booking
Online Training
Price
Canada:

CAD 3,895

Cisco Learning Credits:

39 CLC
Dates and Booking
Click on town name to book
Schedule
This is an Instructor-Led Classroom course