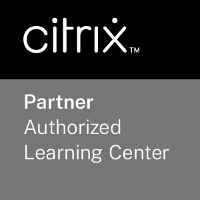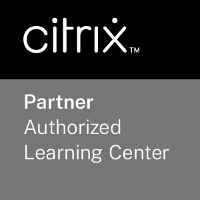 Citrix (NetScaler) ADC 12.x Advanced Concepts - Secure Web Applications (CNS-318)
Course Content
Learn the skills required to deploy and manage AppFirewall including types of web attacks, protections and signatures, the adaptive learning engine, AppFirewall policies and profiles, troubleshooting, and additional pertinent NetScaler security features. At the end of the course, you will be able to configure NetScaler environments to address application services security requirements with AppFirewall.
Who should attend
This course is designed for Students interested in learning the skills required to deploy and manage Citrix NetScaler Application Firewall. Specifically: Administrators, Implementers / Engineers and Architects
Prerequisites
Citrix recommends an understanding of the following concepts and technologies:
The functionalities and capabilities of Citrix NetScaler
Basic NetScaler network architecture
Obtaining, installing, and managing NetScaler licenses
Use of NetScaler traffic management features
Basic Networking
Windows and Linux Server administration
Web Services
SSL encryption and certificates
Common web services attacks and use of 3rd party tools
Course Objectives
Identify common web attacks and vulnerabilities
Write PERL compatible regular expressions
Understand how to utilize the adaptive learning engine
Configure AppFirewall to protect web applications
Utilize NetScaler Secure Insight to Monitor, Manage and report on Application Services security
Troubleshoot AppFirewall
Outline: Citrix (NetScaler) ADC 12.x Advanced Concepts - Secure Web Applications (CNS-318)
Application Firewall Overview
AppFirewall solution Security Model (include signature)
Overview of types of attacks
PCIDSS
Adaptive Learning Engine
Packet Processing and Inspection
Log Files - view violations
Policies and Profiles
Profiles
Policies
Engine Settings
Regular Expressions
Forms of Regular Expressions
Using Regular Expressions
Metacharacters and Literal Characters
Escapes
Quantifiers
Back Referencing
Lookaheads
Regular Expression Scope
Attacks and Protections
Data Flow with AppFirewall
Security Checks
AppFirewall Actions
Adaptive Learning
Signatures
Code Quality (HTML Comment Striping)
Buffer Overflow
SQL injection
Cross-Site Scripting
Cookie Tampering
Cookie Protection
Parameter Tampering
Server Misconfiguration
Form Protections
Identity Theft - CC - Safe Object
URL Protections - Start URL and Deny URL
CSRF
Application Firewall Troubleshooting and Monitoring
Security Insight
HTTP Callout
Rate-Limit
AppQOE
IP Reputation
Classroom Training
Duration 3 days
Price
Online Training
Duration 3 days
Price
Click on town name to book
Schedule
This is an Instructor-Led Classroom course
Fast Lane will carry out all guaranteed training regardless of the number of attendees, exempt from force majeure or other unexpected events, like e.g. accidents or illness of the trainer, which prevent the course from being conducted.
This computer icon in the schedule indicates that this date/time will be conducted as Instructor-Led Online Training.
This is a FLEX course, which is delivered both virtually and in the classroom.
* This class is delivered by a partner.