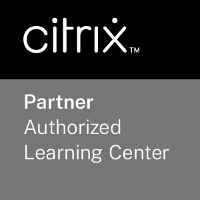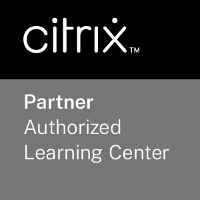 Citrix Virtual Apps and Desktops 7.x Help Desk Support (CXD-105)
Who should attend
This course is intended for helpdesk representatives that support XenApp and XenDesktop 7.x users.
Prerequisites
An understanding of server, desktop and application virtualization concepts.
Take the free CXD-102 Introduction to Citrix XenDesktop 7 eLearning course.
Take the free CXA-104 Citrix XenApp 7.6: Overview eLearning course.
Course Objectives
Learners are able to complete the following after successful completion of course:
Complete helpdesk tickets thoroughly with the appropriate documentation.
Troubleshoot and resolve XenApp and XenDesktop issues within their scope in a timely manner.
Escalate issues that are out of scope to the appropriate team/individual.
Think strategically and use the proper consoles during troubleshooting to quickly determine the root cause of a problem.
Outline: Citrix Virtual Apps and Desktops 7.x Help Desk Support (CXD-105)
Lesson 1: Supporting XenApp and XenDesktop as a Helpdesk Representative
XenApp and XenDesktop Architecture
XenApp and XenDesktop Infrastructure
Helpdesk Overview
Module 2: Configuring Citrix Receiver and Using Citrix StoreFront
Authenticating to a XenApp or XenDesktop Environment
Understanding Citrix Receiver
Navigating Receiver
Troubleshooting Receiver Issues
Module 3: Researching Issues with Citrix Studio
Delegated Administration
Working with Machine Catalogs
Working with Delivery Groups
Understanding Citrix Policies
Understanding End-User Profiles
Troubleshooting Policies
Module 4: Printing in a XenApp and XenDesktop Environment
Printing Concepts
Default Printing Behavior
Provisioning Printers
Citrix Universal Print Server and Printer Driver
Troubleshooting End-User Printing Issues
Module 5: Resolving Issues Using Citrix Director
Citrix Director
Interacting with an End User
Resolving Issues for the End User
Monitoring with the Director Dashboard
Troubleshooting Director Issues
Classroom Training
Duration 2 days
Price
Online Training
Duration 8 hours
Price
Click on town name to book
Schedule
This is an Instructor-Led Classroom course
This computer icon in the schedule indicates that this date/time will be conducted as Instructor-Led Online Training.
This is a FLEX course, which is delivered both virtually and in the classroom.
* This class is delivered by a partner.