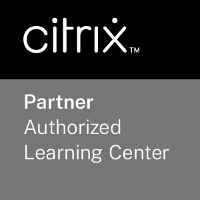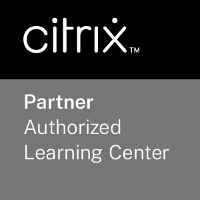 Citrix Virtual Apps and Desktops 7.x Advanced Management with App Layering, WEM and HDX (CXD-303)
Course Content
Get more value out of your XenApp and XenDesktop investment through the use of Workspace Environment Management, Application Layering, advanced features and troubleshooting tools. You will leave this course with a good understanding of how to manage more complex solutions such as multi-zone environments spanning multiple locations with configurations around StoreFront, the Delivery Controllers, and HDX. You will also gain the skills to improve logon times, user personalization,and resource performance through Workspace Environment Management and learn to optimize management of your app and desktop images by building and combining App Layers.
Who should attend
This course is built for experienced IT Professionals working with XenApp and XenDesktop. Potential students include administrators, engineers, and architects responsible for the end user workspace, and overall health and performance of the solution.
Course Objectives
How to configure Workspace Environment Management to improve the end user environment and virtual resource consumption
Understand Zones in XenApp and XenDesktop and how to account for user and desktop locations and optimal connection and registration
How to configure and manage App Layering with XenApp and XenDesktop
Understand and configure HDX channels and protocols for improved performance delivering multimedia and data over network connections
Understand user connection flows and tools to better troubleshoot end user issues
Outline: Citrix Virtual Apps and Desktops 7.x Advanced Management with App Layering, WEM and HDX (CXD-303)
Module 1: Intermediate FlexCast Management Architecture (FMA)
FMA Services
SQL database connectivity and security
Zones in FMA
Module 2: Workspace Environment Management (WEM)
Introduction to WEM
Installation and configuration
Administration
(Additional WEM topics covered later in the course)
Module 3: The Virtual Desktop Agent (VDA)
VDA registration in a multi zone environment
VDA connection security
Workspace Environment Management VDA agent
Module 4: App Layering
App Layering architecture
Configuring and assigning app layers
Managing app layers
Module 5: User Environment
Optimizing session machines with WEM
Zone Preference
User Profile Management with WEM
Module 6: StoreFront Optimization and Routing
User experience optimizations
Optimal Gateway routing and Zones
Subscription Store
Module 7: HDX and Multimedia
Enlightened Data Protocol (EDT)
HDX virtual channel architecture
Multimedia delivery and redirection
Delivering Skype for Business with XenApp and XenDesktop
Module 8: Supporting and Troubleshooting
Citrix Cloud Migration Options and Considerations
Migrating Policies and Settings
Migrating Machine Catalogs and Delivery Groups
Considerations for Migrating to a Public Cloud
Click on town name to book
Schedule
This is an Instructor-Led Classroom course
This is a FLEX course, which is delivered both virtually and in the classroom.
* This class is delivered by a partner.