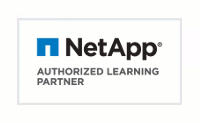 Designing the FlexPod Solution (FPDESIGN)
Course Overview
Please Note: This course is designed for Partners or anyone who needs to create a FlexPod solution. If you already have a FlexPod system, you do not need this course.
Course Content
Designing the FlexPod Solution is a 2 day instructor-led course where you will learn to evaluate the FlexPod solution design process in regards to the contemporary data center challenges. The course provides a comprehensive understanding of the reconnaissance and analytics assess computing solution performance characteristics and requirements. In addition, this course will describe the hardware components of the FlexPod and the process for selecting proper hardware for a given set of requirements.
UPDATED: The following topic areas have been added to the Designing the FlexPod Solution course:
UCS Mini (Directly Attached NetApp Storage)
Cisco ACI Architecture (NVA – All Flash FAS and AltaVault)
Nexus 9K and 5K Switch Validated Designs
Microsoft Hyper-V and VMware 6
FlexPod DC with All Flash FAS, 9K, ONTAP 8.3.1
Who should attend
The primary audience for this course is as follows:
This course is designed for pre-sales audiences and is aimed at channel partners, customer network engineers and administrators whose interest is focused around designing a scalable infrastructure with the FlexPod.
Certifications
This course is part of the following Certifications:
Prerequisites
The following prerequisite skills and knowledge are recommended before attending this course:
Knowledge of server system design and architecture
Familiarity with Ethernet and TCP/IP networking
Familiarity with SANs and NFS NAS technologies
Familiarity with Fibre Channel protocol
Understanding of Cisco Enterprise Data Center architecture
Familiarity with hypervisor technologies (such as Microsoft, Red Hat, or VMware)
Course Objectives
Upon completing this course, you will be able to meet these objectives:
Describe data center architecture and identify FlexPod architecture components
Identify and configure FlexPod networking components
Describe and configure FlexPod storage with clustered data ONTAP
Identify and configure the Cisco UCS compute components of FlexPod
Describe and configure the VMware and Microsoft Hyper-V hypervisors
Identify FlexPod management and troubleshooting tools
Follow On Courses
Outline: Designing the FlexPod Solution (FPDESIGN)
Module 1: FlexPod Data Center Solutions and Architecture
Describe data center elements
Identify data center business, environmental, and technical challenges
Describe the data center consolidation trend
Describe the FlexPod solution
Identify the benefits of FlexPod
Describe FlexPod platforms
Describe FlexPod validated and supported designs
Identify supported Cisco UCS components
Identify supported Cisco Nexus switch components
Identify supported NetApp storage components
Module 2: FlexPod Workload Sizing and Technical Specifications
Describe FlexPod performance characteristics
Describe server and desktop virtualization performance characteristics
Describe reconnaissance and analysis tools
Describe the process for deploying analysis tools
Configure the Microsoft MAP Toolkit
Identify FlexPod Design components
Describe FlexPod Sizing considerations
Employ Cisco UCS Application Sizer
Describe NetApp Solution Builder Sizing tool
Module 3: FlexPod Deployment and Management Strategies
Describing Key FlexPod Configuration Features

Describe key FlexPod LAN and SAN features
Identify FlexPod server provisioning features
Describe FlexPod high availability features
Describe virtual port channels
Describe supported FlexPod SAN features
Describe FlexPod virtual storage tiering features

Identifying FlexPod Validated Designs

Identify Cisco FlexPod validated designs
Identify FlexPod data center with VMware vSphere 5.1 with Cisco Nexus 7000
Identify FlexPod data center with Microsoft Private Cloud Enterprise Design Guide
Identify FlexPod Select with Cloudera Distribution Including Apache Hadoop (CDH)
Identify FlexPod Cisco Nexus 7000 and NetApp MetroCluster for multisite deployment

Identifying Recent FlexPod Validated Designs

Identify FlexPod Data Center with Cisco Nexus 5600 and Nexus 9000 Series Switches
Identify FlexPod Data Center with NetApp AFF 8000 All-Flash Storage and Cisco ACI
Identify FlexPod Express with Cisco UCS Mini and VMware vSphere 5.5

Describing the Management and Provisioning Strategy for FlexPod

Identify data center operations and management challenges
Describe FlexPod validated management solutions
Describe Cisco UCS Director turnkey solutions and automation
Identify Cisco UCS Director management types
Describe self-service provisioning and reporting

Describing a FlexPod Use Case

Identify the customer challenges and goals
Describe the workload analysis
Describe the component selection process
Review the selected component
Analyze the solution
Online Training
Duration 2 days
Price
CAD 2,335

NetApp Training Units:

24 NTU




NTU's may not have the same redemption value if used in a country other than where they were purchased.

NetApp Training Units:

20 NTU
Classroom Training
Duration 2 days
Price
Canada:

CAD 2,335

NetApp Training Units:

24 NTU




NTU's may not have the same redemption value if used in a country other than where they were purchased.

NetApp Training Units:

20 NTU
Click on town name or "Online Training" to book
Schedule
This is an Instructor-Led Classroom course
Guaranteed date: Fast Lane will carry out all guaranteed training regardless of the number of attendees, exempt from force majeure or other unexpected events, like e.g. accidents or illness of the trainer, which prevent the course from being conducted.
Instructor-led Online Training: This computer icon in the schedule indicates that this date/time will be conducted as Instructor-Led Online Training.
This is a FLEX course, which is delivered both virtually and in the classroom.
United States
Guaranteed to Run

Online Training

09:00 US/Central

Enroll

Online Training

09:00 US/Eastern

Enroll

Online Training

09:00 US/Pacific

Enroll

Online Training

09:00 US/Eastern

Enroll

Online Training

09:00 US/Central

Enroll

Online Training

09:00 US/Pacific

Enroll

Online Training

09:00 US/Eastern

Enroll

Online Training

09:00 US/Central

Enroll

Online Training

09:00 US/Pacific

Enroll
Canada
Online Training

09:00 Canada/Central

Enroll

Online Training

09:00 Canada/Eastern

Enroll

Online Training

09:00 Canada/Pacific

Enroll

Online Training

09:00 Canada/Eastern

Enroll

Online Training

09:00 Canada/Central

Enroll

Online Training

09:00 Canada/Pacific

Enroll

Online Training

09:00 Canada/Eastern

Enroll

Online Training

09:00 Canada/Central

Enroll

Online Training

09:00 Canada/Pacific

Enroll
Europe
France
Online Training

Time zone: Europe/Paris

Course language:

English

Enroll
Slovenia
Online Training

Time zone: Europe/Ljubljana

Course language:

English

Enroll
United Kingdom
Online Training

Time zone: Europe/London

Enroll

This is a FLEX course.

London, City

Enroll

Online Training

Time zone: Europe/London

Enroll

This is a FLEX course.

London, City

Enroll

Online Training

Time zone: Europe/London

Enroll

This is a FLEX course.

London, City

Enroll

Online Training

Time zone: Europe/London

Enroll