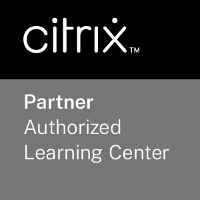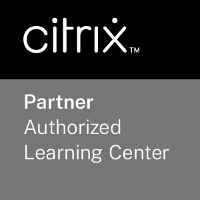 Citrix XenApp 6.5 Administration
About this Course
Citrix XenApp 6.5 Administration training course provides the foundation necessary for administrators to effectively centralize and manage applications in the datacenter and instantly deliver them as a service to users anywhere. Learners will receive training for installing and configuring Citrix XenApp 6.5 for Windows Server 2008 R2, Citrix Receiver and plug-ins, as well as for using administrative consoles and tools to configure resources, policies, server and farm settings, printers, virtualized applications and more.
A qui s'adresse cette formation
This course is intended for IT professionals, such as server, network and systems administrators familiar with Microsoft Windows environments, including Windows 2008 R2 administrators interested in becoming a XenApp administrator. Existing XenApp administrators or systems engineers interested in updating their XenApp skills, receiving Citrix authorized training on XenApp 6.5, or achieving certification for XenApp 6.5 are ideal candidates. Systems engineers, sales engineers, analysts, consultants and architects also are also appropriate candidates for this course.
Class Prerequisites
Before taking this course, it is recommended that you have the following:
Familiarity with Microsoft Windows Server 2008 R2
Experience with Microsoft SQL Server or enterprise database servers
Experience with Active Directory and Group Policy
Basic understanding of Microsoft Remote Desktop Services
Familiarity with application virtualization technologies, such as Citrix application streaming or Microsoft App-V
Basic understanding of Windows Server networking concepts, such as DNS, IIS®, load balancing, and file and printing services
Exposure to basic system administration concepts, including logging, software upgrade procedures and high availability operations
Familiarity with server monitoring tools
Basic understanding of VPN concepts, including SSL encryption and certificates
What You Will Learn
Upon successful completion of this course, you will able to perform the following:
Identify the basic architecture and high level functionality of XenApp and farm components
Configure License Administration console ports and administrators, install the Citrix License Server, and import license files into the console
Make installation decisions appropriate for an environment, and install and configure XenApp using the Server Role Manager and Server Configuration tool
Add and configure worker groups, administrative accounts, and permissions, and log administrative changes
Install and configure Web Interface, create and customize Web Interface sites, and configure client delivery
Publish applications, content, and desktops for users.
Configure applications for streaming to servers and the desktops of Windows user devices
Create and configure Citrix policies, applying filters and using policy modeling tools.
Create and assign load evaluators and implement load balancing policies
Identify the different session optimization display settings, HDX settings, and profile management components
Identify self-service application technologies and install Citrix Receiver
Explain key Citrix printing concepts and terms, and configure printing for XenApp
Secure application access using Access Gateway
Describe the monitoring tools and technologies for XenApp, and track license usage
Identify the purpose and key components of SmartAuditor, Single sign-on, Branch optimization, Provisioning services, Power and Capacity Management, and XenServer
Outline: Citrix XenApp 6.5 Administration ()
Module 1: Introducing XenApp
XenApp Editions
XenApp Features
XenApp Architecture
AppCenter
Test Your Knowledge
Module 2: Licensing XenApp
Overview
To License XenApp
License Administration Console
Installing Licensing
License File Management
High Availability Considerations
Test Your Knowledge
Module 3: Installing XenApp
Overview
XenApp Server Role Manager
Hardware Requirements
Software Requirements
Installation Decisions
Server Configuration Tool
Dyamic Data Center Provisioning
Role-based Uninstall
XenApp Configuration Options
Web Interface Installation Decisions
Test Your Knowledge
Module 4: Configuring XenApp Administration
Overview
Worker Groups
Administrator Privilege Levels
Configuration Logging
Test Your Knowledge
Module 5: Installing and Configuring Web Interface
Overview
Web Interface Ports
Web Interface Installation
Site Creation
Web Interface Site Modification
Specifying Citrix Plug-in Backup URLs
Site Appearance
Workspace Control
Citrix Plug-ins and Web Interface
Authentication Configuration
Secure Access Configuration
Server Configuration
Web Interface Site Removal
Troubleshooting Web Interface Issues
Test Your Knowledge
Module 6: Delivering Applications and Content
Overview
Published Resources
VM Hosted Apps
Organizing Published Resources for Users
Advanced Published Resource Settings
Published Resource Configuration
Troubleshooting Application Delivery Issues
Test Your Knowledge
Module 7: Streaming Applications
Overview
Application Streaming
Citrix Offline Plug-in
Citrix Streaming Profiler
Application Delivery Methods
The Use Web Delivery Method
To Stream to Servers
Publishing a Streamed Application
Configuring Sites for Streaming Applications
Offline Access Management
Troubleshooting Streaming Issues
Test Your Knowledge
Module 8: Configuring Policies
Overview
Group Policy Integration
Policy Evaluation
Policy Rules
Support for Policy Templates
Policy Filtering
Policy Modeling
Test Your Knowledge
Module 9: Configuring Load Management
Overview
Load Manager
Load Balancing
Load Calculation
Load Evaluator Configuration
Load Balancing Policies
Preferential Load Balancing
Troubleshooting Load Management Issues
Test Your Knowledge
Module 10: Optimizing the User Experience
Overview
Optimizing Session Performance
HDX Broadcast Session Reliability
HDX Broadcast Session Reliability Considerations
HDX RealTime
HDX Plug-n-Play
HDX MediaStream Windows Media Redirection
HDX MediaStream Flash Redirection
HDX 3D Image Acceleration
HDX 3D Progressive Display
User Profiles
Troubleshooting User Experience Issues
Test Your Knowledge
Module 11: Configuring Self-Service Applications
Overview
Self-Service Applications Technologies
Citrix Receiver
Citrix Merchandising Server
Plug-ins
Troubleshooting Self-Service Application Issues
Test Your Knowledge
Module 12: Configuring Printing
Overview
Printing Concepts
Default Printing Behavior
Printer Provisioning
Printing Pathways
Printer Drivers
Citrix Universal Printing
Administrator-Assigned Network Printers
Workspace Control and Proximity Printing
Printing Preferences
Printing Bandwidth
Troubleshooting Printing Issues
Test Your Knowledge
Module 13: Securing XenApp
Overview
XenApp Security Solutions
SecureICA
Citrix SSL Relay
Access Gateway
Web Interface Configuration
Security Configuration Best Practices
Troubleshooting Access Gateway with XenApp
Test Your Knowledge
Module 14: Monitoring XenApp
Overview
Health Monitoring and Recovery
Service Monitoring for XenApp
License Usage Monitoring
Workflow Studio Overview
Accessing the Farm using PowerShell
Administering the Farm using Commands
Test Your Knowledge
Module 15: Additional Components
Overview
SmartAuditor
Single Sign-on
Branch Optimization
Provisioning Services
Power and Capacity Management
XenServer
Test Your Knowledge
pointer une ville pour s'enregistrer
Agenda
This is an Instructor-Led Classroom course
* This class is delivered by a partner.