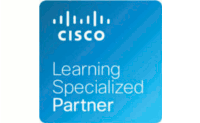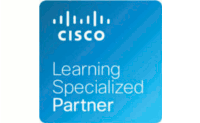 CIPTV1 Bridge: Implementing Cisco IP Telephony & Video, Part 1 (CIPTV1-BR)
About this Course
CIPTV1 Bridge: Implementing Cisco IP Telephony & Video, Part 1 is a two-day, instructor-led course that provides an option if you have taken the CCNP Voice CIPT1 course, or are otherwise familiar with the content, to learn the new material added to CIPTV1 that covers CSR 10.6 technology.
Module 1: Cisco Unified Communications Manager (CUCM) Introduction
Overview of CUCM

Role
Architecture
Deployment and redundancy options

Endpoints and user deployment
Module 2: Implementing CSR 10.6 Calling Features
Call coverage in CUCM
Analyzing single-site off-cluster calling requirements
Cisco Unified Border Element (CUBE)
Using CUBE to access the Public Switched Telephone Network (PSTN) via a SIP trunk
URI dialing in CUBE
Dial plan interworking
Module 3: Media Resources
Media resources in CUCM
Implementing annunciators, music on hold (MOH) and Media Termination Points (MTPs)
Module 4: Audio and Video Conferencing
Conferencing devices and their functions
Implementing conference bridges
Cisco TelePresence MSE 8000
Implementing Cisco TelePresence server and conductor
Labs
Deploying endpoints and users
Implementing call coverage
Implementing PSTN calling using SIP trunks through CUBE
Using CUBE for URI dialing
Implementing annunciators and Music on Hold (MOH)
Implementing conference bridges
Implementing Cisco TelePresence conductor
A qui s'adresse cette formation
Network administrators and network engineers
CCNP Collaboration candidates who have previously taken the CCNP Voice CIPT1 course
CCNP Voice certified professionals wanting to upgrade their skills and knowledge based on new material in the latest Collaboration Courses
Systems engineers
Class Prerequisites
Working knowledge of fundamental terms and concepts of computer networking, including LANs, WANs, switching and routing
Ability to configure and operate Cisco routers and switches and to enable VLANs and DHCP
Basics of digital interfaces, PSTN, and VoIP
Fundamental knowledge of converged voice and data networks
Equivalent knowledge to the CIPT1 course or a good understanding of Cisco Unified Communications Manager (CUCM) administration
What You Will Learn
Describe the role of Cisco UC Manager in a Cisco Collaboration Solution v10.6, including:

Functions
Architecture
Deployment
Redundancy options
Users
IP phone services

Understand the functions and purpose of LDAP synchronization and authentication in a Collaboration Solution v10.6 as well as attribute mapping and filter features.
Configure Call Coverage including new "Call Queuing' capabilities.
Describe how to configure CUBE.
Describe the types of media resources that Cisco UC Manger supports.
Describe how to configure Cisco UC Manager server software-based media resources.
Implement Cisco hardware-based media resources.
Understand how to implement audio and video conferencing devices for:

Cisco UC Manager software audio bridge.
Cisco IOS-based audio and video conference bridges.
Cisco TelePresence Server, MSE 8000, MCU and conductor.
Classroom training
Durée 2 jours
Prix
Canada:

CAD 2 095,-

Cisco Learning Credits:

18 CLC
Dates and Booking
Formation en ligne
Durée 2 jours
Prix
Canada:

CAD 2 095,-

Cisco Learning Credits:

18 CLC
Dates and Booking
pointer une ville pour s'enregistrer
Agenda
This is an Instructor-Led Classroom course
Cours en ligne avec instructeur