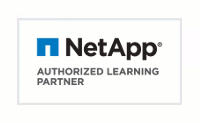 ONTAP Data Protection Administration On-Demand
Overview
This content will be available to you for 90 days from the time you begin your training or one week from the time your purchase is approved, whichever comes first. Please note, you will be granted full-time lab access for 14 consecutive days from the time your first request the labs to be activated. The request form is embedded in the content and there are no additional costs associated with this lab request. You will receive the access information via e-mail with further instructions on how to access the lab environment. Feel free to familiarize yourself with the lab environment via http://remotelabs.io/ in advance of your request. Lab access will be available 24 hours per day but lab setup and support services are only available Monday to Thursday 0am EST – 8pm EST (5am UTC – 1am UTC) and Friday 0am EST – 6pm EST (5am UTC - 11pm UTC)." Lab requests received outside of these hours will be processed in the next available time slot.
Product Description
This self-pace, online course describes some of the key concepts and techniques for protecting data in NetApp ONTAP systems. You learn about the different data protection solutions that are integrated into ONTAP software, including the SyncMirror, SnapMirror, storage virtual machine (SVM) disaster recovery, and SnapVault solutions. The course also provides an overview of ONTAP MetroCluster configuration, NDMP, and cloud-based data protection with NetApp Cloud Volumes ONTAP and NetApp Data Availability Services. You also learn about the tools for managing ONTAP data protection features. In the hands-on exercises, you use NetApp OnCommand System Manager and the CLI to complete key data protection tasks.
Who should attend
Network Engineers
Channel Partners
System Engineers
NetApp Customers
Course Objectives
Describe the data protection features in NetApp ONTAP software
Explain the components and configuration of SyncMirror software
Describe data mirroring relationships in ONTAP software
Configure SnapMirror relationships for data replication
Demonstrate storage virtual machine disaster recovery (SVM DR)
Explain the components and configuration of MetroCluster software
Configure SnapVault software for disk-to-disk backup and recovery
Describe NDMP operation to back up data to tape
Explain cloud-based data protection with NetApp Cloud Volumes ONTAP and NetApp Data Availability Services
Describe the NetApp and third-party software that is used for ONTAP data protection management
Price
CAD 2,145

NetApp Training Units:

22 NTU




NTU's may not have the same redemption value if used in a country other than where they were purchased.
For Access to this free course, please fill out the following form