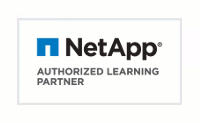 ONTAP SAN Fundamentals WBT
ONTAP SAN Fundamentals WBT is a free web-based training offered by NetApp. To get your free access code, please contact us at info@fastlaneus.com. Once we have received your request, a Fast Lane account manager will reach out to you with the access code and instructions to begin your free training.
Product Description
This web-based course describes the features and benefits of the ONTAP 9 Data Management Software in a Storage Area Network (SAN) environment. The course enables you to explain the architecture and functionality of SAN protocols. Additionally, the course will introduce basic administration, configuration, and management of SAN protocols. The ONTAP SAN Fundamentals course was written for SAN administrators of any experience level.
Follow On Courses
For Access to this free course, please fill out the following form