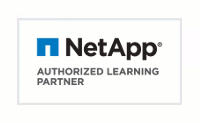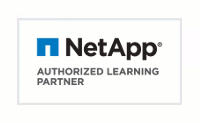 ONTAP Performance Analysis (PERFCDOT)
Course Overview
Fast Lane has added 4 supplemental modules to enhance your learning experience. Learn more about:
Command line monitoring
OnCommand System Manager using ONTAP 9.x
Unified Manager 7.1
Performance Manager 7.1
ONTAP Cloud for AWS Performance
And more....
Course Content
For those students who are looking for more in-depth knowledge on managing performance on Clustered Data ONTAP after completing DCADM should consider PERFCDOT. This course will teach students to use available tools such as system commands and NetApp OnCommand to collect and monitor performance data. Students will learn to use this data to identify and implement system changes that improve the efficiency of the system. Hands-on labs, case-studies, and technical discussions will take place throughout this 2-day course.
Who should attend
Professionals who manage NetApp storage systems and would like a deeper understanding of Clustered Data ONTAP system performance
Course Objectives
Describe how data flows through the network and protocol layers of clustered Data ONTAP
Define performance-related terms and describe basic methodologies
Identify the methods that can be used to monitor and analyze storage system performance
Explain how methods and tools can be used to collect performance data
Use command output to analyze system performance
Use command output from case studies to identify performance bottlenecks
Implement configuration for recommended practices for resiliency and performance
Locate resources and information that help you maximize system performance
Outline: ONTAP Performance Analysis (PERFCDOT)
Module 1: How a NetApp Storage System Works
Storage system architecture
Clustered Data ONTAP data access
Write data access
NVRAM and CPs
RAID

Value
Storage resiliency features
Module 2: Performance Overview
Basic terminology
Workload characteristics
Little's law
Storage system components

Controller
Disk shelf
Client

Performance guidelines
Monitoring methodology
Troubleshooting pitfalls
Module 3: Clustered Storage System Workloads and Bottlenecks
Counters
Statistics

Catalog
Start
Show
Show-periodic

Workload characteristics measurements
Analyzing characteristics data
Bottlenecks
Module 4: Cluster Performance Monitoring and Analysis
Health check commands
Storage failover health
Baseline monitoring commands
Baseline perfromance monitoring
Analyzing storage system bottlenecks
Analyzing key storage controller resources
Aggregate free space
CPU and memory headroom
Performance and statistics collector
Perfstat download
AutoSupport support tool
Workload generators
Simulated I/O tool
Module 5: OnCommand Management Tools
Performance tools categories
OnCommand Insight perform

Best practices
Metrics
Arrays
Analyzing tools

OnCommand Balance
Module 6: Storage QoS
Definition
Workloads
Storage objects
Policy groups
When to use
Reactive workload throttling
Tenant isolation
Monitoring commands
Design considerations
Module 7: Summary
Supplemental Modules

Module 8: More command Line Monitoring
CPU troubleshooting

CPU utilization
Processor domains
Bottleneck types
Measure utilization

Using QoS to monitor cluster performance

QoS rules
Statistics commands

Flash Pool Monitoring
Flash Pool workload prioritization

CLI read and write policies
GUI read and write policies

Flash cache monitoring
Flash cache prioritization
San queue depth

Calculating depth
Configuration – Microsoft SQL, Oracle, MS Exchange, VMware
Monitoring depth
Module 9: OnCommand System Manager, OnCommand Unified Manager, OnCommand Performance Manager, Harvest
OnCommand System Manager

OCSM 9.1 cluster dashboard
SVM dashboard
OCSM 9.x predictable performance

Unified Manager 7.1 integration with performance manager 7.1

Simplified operations management
Unified Manager 7.0 new features
Unified Manager 7.1 new features

Performance Manager (OPM)

OPM 7.0 – Overview of features
Performance capacity metric

Latency vs. utilization
Capacity used and optimal point
Use cases

OPM 7.0 failover planning for ONTAP 9
Events and thresholds
OPM 7.1 features

NetApp harvest

Overview
Appliance configuration
Appliance dashboards
Module 10: Basic Monitoring and Preventative Maintenance
Alert configuration
Monitoring tasks
Performance workflow
Network testing

Latency
NFS read/write size
iSCSI TCP read/write size
CIFS multiplex settings
FC adapter port speed

Disk response times
Cluster object statistics
Module 11: ONTAP Cloud for AWS – Performance Factors
ONTAP Cloud performance issues
Compute and network factor
Cloud Sizing exercise
AWS EBS volumes
Labs
Identify the exercise environment
Log in to the exercise environment
Add a cluster to OnCommand System Manager
Configure SNMP public community name
Identify clustered Data ONTAP components
Set the clustered Data ONTAP command line system timeout value (optional)
Examine the statistics catalog commands
Examine the statistics start and statistics show commands
Defining workload characteristics
Perform initial health checks on the cluster
Baseline performance monitoring from the cluster shell
Performance monitoring from the cluster shell
Unlock diag userid
Using the performance and statistics collector (Perfstat)
Reactively limit thoughput to a workload by associating the workload with QoS policy group
Proactively monitor workload performance by associating a workload with a QoS policy group
Isolate a tenant workload by associating the workload with a QoS policy group
Extra Labs:
Using commands to monitor CPU utilization and determine if you are CPU bound
Using commands to monitor the various subsystems within your Storage Array
Using GUI tools to veiw performance Data
View the top Clients and top Files in your cluster
Manually calculate headroom
Modify the output of a command to sort and limit
Classroom Training
Duration 3 days
Price
Canada:

CAD 3,780

NetApp Training Units:

36 NTU




NTU's may not have the same redemption value if used in a country other than where they were purchased.
Dates and Booking
Online Training
Duration 3 days
Price
Canada:

CAD 3,780

NetApp Training Units:

36 NTU




NTU's may not have the same redemption value if used in a country other than where they were purchased.
Dates and Booking
Click on town name to book
Schedule
This is an Instructor-Led Classroom course
Fast Lane will carry out all guaranteed training regardless of the number of attendees, exempt from force majeure or other unexpected events, like e.g. accidents or illness of the trainer, which prevent the course from being conducted.
This class will become guaranteed to run with one more student registration.
This computer icon in the schedule indicates that this date/time will be conducted as Instructor-Led Online Training.
This is a FLEX course, which is delivered both virtually and in the classroom.
Canada
Jul 10-12, 2019

Online Training

09:00 Canada/Eastern

Enroll

Sep 11-13, 2019

Online Training

09:00 Canada/Central

Enroll

Nov 6-8, 2019

Online Training

09:00 Canada/Central

Enroll
United States
Apr 10-12, 2019

Guaranteed to Run

Online Training

08:30 US/Pacific

Enroll

May 8-10, 2019

This is a FLEX event

Guaranteed to Run

Raleigh/Durham, NC

08:30 US/Eastern

Enroll

Online Training

Time zone: US/Eastern

Enroll

Jun 5-7, 2019

Online Training

09:00 US/Central

Enroll

Jul 10-12, 2019

Online Training

09:00 US/Eastern

Enroll

Aug 7-9, 2019

This is a FLEX event

Sunnyvale/San Jose, CA

08:30 US/Pacific

Enroll

Online Training

Time zone: US/Pacific

Enroll

Sep 11-13, 2019

Online Training

09:00 US/Central

Enroll

Oct 2-4, 2019

This is a FLEX event

Raleigh/Durham, NC

08:30 US/Eastern

Enroll

Online Training

Time zone: US/Eastern

Enroll

Nov 6-8, 2019

Online Training

09:00 US/Central

Enroll

Dec 4-6, 2019

This is a FLEX event

Glendale

08:30 US/Pacific

Enroll

Online Training

Time zone: US/Pacific

Enroll
Asia Pacific
Australia
Apr 1-3, 2019

Guaranteed to Run

Online Training

Time zone: Australia/Sydney

Enroll

Apr 15-17, 2019

This is a FLEX event

Perth

Enroll

Online Training

Time zone: Australia/Perth

Enroll

May 6-8, 2019

This is a FLEX event

Melbourne

Enroll

Online Training

Time zone: Australia/Melbourne

Enroll

Jun 24-26, 2019

This is a FLEX event

Sydney

Enroll

Online Training

Time zone: Australia/Sydney

Enroll

Jul 29-31, 2019

This is a FLEX event

Melbourne

Enroll

Online Training

Time zone: Australia/Melbourne

Enroll

Aug 14-16, 2019

This is a FLEX event

Brisbane

Enroll

Online Training

Time zone: Australia/Brisbane

Enroll

Sep 9-11, 2019

This is a FLEX event

Sydney

Enroll

Online Training

Time zone: Australia/Sydney

Enroll

Oct 14-16, 2019

This is a FLEX event

Melbourne

Enroll

Online Training

Time zone: Australia/Melbourne

Enroll

Nov 4-6, 2019

This is a FLEX event

Sydney

Enroll

Online Training

Time zone: Australia/Sydney

Enroll
India
Aug 12-14, 2019

This is a FLEX event

Bangalore

Enroll

Online Training

Time zone: Asia/Calcutta

Enroll

Sep 16-18, 2019

This is a FLEX event

Bangalore

Enroll

Online Training

Time zone: Asia/Calcutta

Enroll

Oct 28-30, 2019

This is a FLEX event

Bangalore

Enroll

Online Training

Time zone: Asia/Calcutta

Enroll

Nov 27-29, 2019

This is a FLEX event

Bangalore

Enroll

Online Training

Time zone: Asia/Calcutta

Enroll
Middle East
Africa
Egypt
Jul 7-9, 2019

Cairo

Course language: English

Enroll